Testimonials
Jade Hotel   London
I instructed Bedroom Solutions to provide furniture and interior products for the renovation of a 23 bed and breakfast located in Earls Court, into a higher quality, 33 bedroom, boutique hotel. The fit-out  provided was of a high quality, represented excellent value for money and was delivered in a very short time frame. Further, Tom Walsh's experience, expertise and dedication to the project proved to be an invaluable source of assistance . I cannot recommend Bedroom Solutions enough, and will use them again.
Nabeel Kahlid Owner
Tom Moran – Moran Hotels & Bewleys Hotels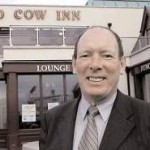 Tom Walsh has completed many fit-out projects for our group of hotels over the past 20 years and I have no hesitation in recommending him.As Fit-out contractors they have few peers !  Projects were delivered on time and on budget! We have on-going projects which I expect this company will be appointed to manage.
Regards, Tom Moran
John Glynn – City West Hotel & The Burlington Hotel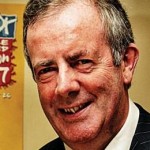 I am delighted to have to have used the services Tom Walsh (formerly of Abbey Owney) many times over the years. I found him a pleasure to work with, thorough, honest and efficient in his work. I Have no hesitation in recommending him to any clients. 'Bedroom Solutions 'is a great concept for hotels and I look forward to using the company in the years to come.They were the fit-out contractors for the refurbishment of the Burlington and City West Hotels ,as well as the main contract  furniture suppliers to the Clayton Hotel under my watch .
Regards, John Glynn
Liam O'Dwyer – Capital Hotels & Capital Bars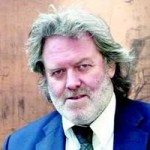 To whom it may concern, Tom Walsh has fitted out bedrooms, bars and public areas for me over the last 20 years, our company have been impressed by his professionalism and knowledge of this field . In terms of product knowledge and the range of products he can source I have met few better ! Short lead times and tight fit-out programmes were always adhered to. Whether it was hotel fitouts with short deadlines or the ability to source unusual pieces of furniture for  refurbishment projects in one of our hotels , i could always rely on them !
Regards, Liam O'Dwyer
Louis Fitzgearld – Louis Fitzgearld Hotels & Bars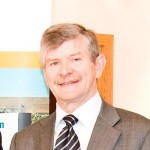 Over the years I have used many fit-out contractors for the projects that I have been involved in. However for the more complex projects I generally returned to Tom Walsh, as his expertise and ability to get the projects completed on time and to budget was refreshing! This Bedroom Solutions team are a group of professionals and offer a complete service. I expect to have further contracts for them soon.
Best wishes, Louis Fitzgearld
LPS Properties London .
Our company owns and manages over 200 properties in London and elsewhere . Bedroom Solutions have carried out numerous fit-outs for us mainly in London .The company have provided us with compeditive Turn Key Fitout packages for both our new properties or clever refurbishment of the existing properties . Clever use of existing furniture and the addition of new feature  pieces meant that we always seemed to get great impact for the money spent . I cannot reccomend them enough .
Michael O Dwyer .